Convocation (Scholarship) Ceremonies
Morton College Foundation
MCF's dedication to educational advancement continues through the awarding of scholarships to incoming, continuing and graduating Morton College students.  The MCF directors review applications submitted by students and make recommendations of deserving students to the MCF Scholarship Committee.  Each year, MCF hosts at least one Convocation (award ceremony) to present scholarships and awards to the awardees. Due to the Covid-19 pandemic, the 2020 Convocation was a drive-through event, while the 2021 Summer Convocation was held at Crystal Sky Banquets in McCook, Illinois.
2020 brought challenges to everyone. Due to the pandemic MCF changed many processes to meet changing needs. All MCF board meetings were held virtually. The spring convocation was moved outdoors to a drive through event where students were awarded their scholarship while remaining in their cars.
For the first time, MCF offered scholarships in both spring & fall. MCF awarded $83,500 in scholarships, awards and grants to Morton College students plus $3,000 in outstanding service awards to Morton College faculty and staff.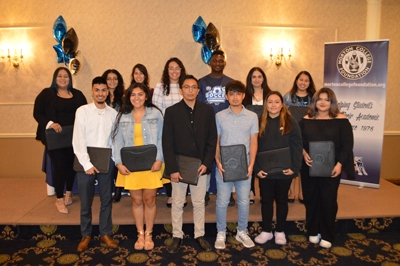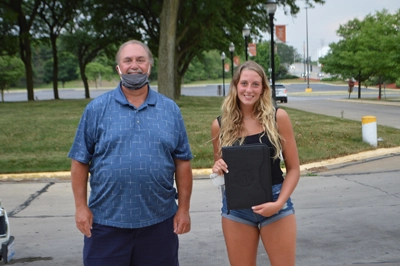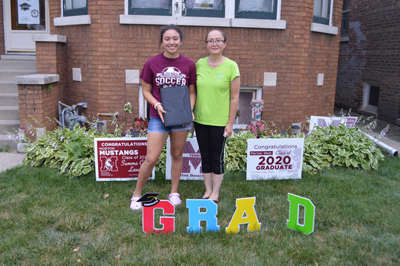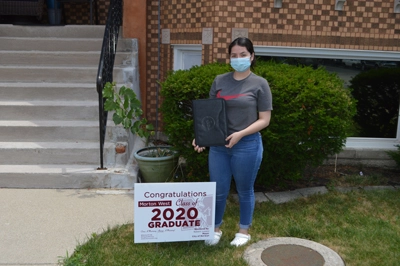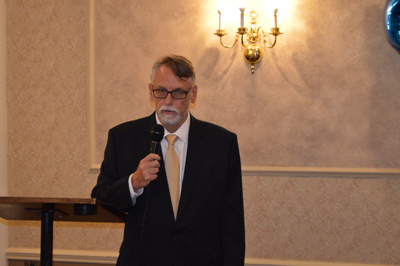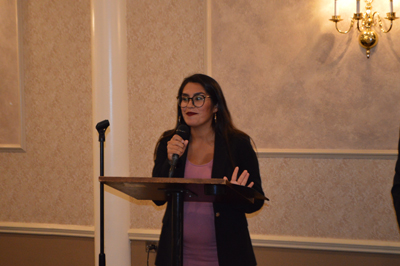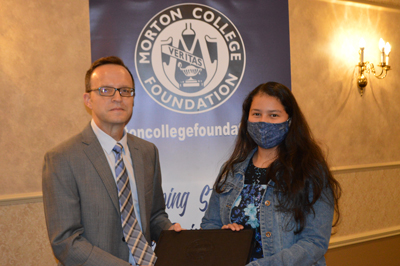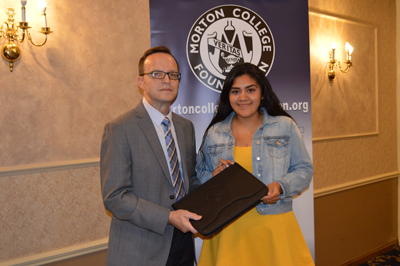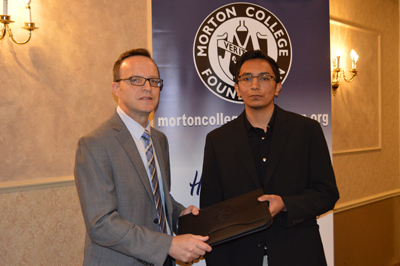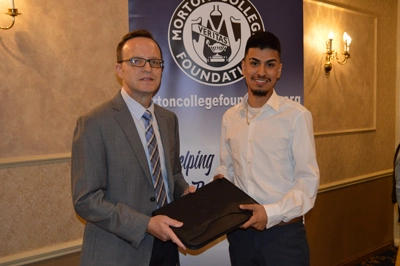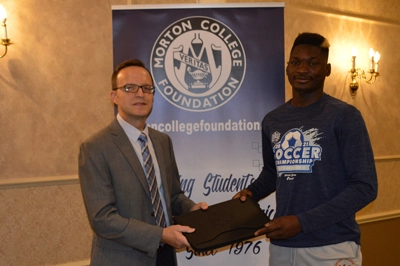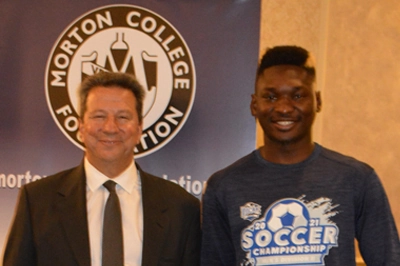 The 2021 recipients of the Service Awards were:
Julie Steinhaus – Full-Time Staff
Tisha Loomis – Part-Time Staff
Dennis Pearson – Full-Time Faculty
Berta Moreno – Part-Time Faculty
Scholarship Recipients 2021-2022
| | | | |
| --- | --- | --- | --- |
| Last Name | First Name | Amount | College student is attending for 21-22 |
| Aquino | Andrea | $1,500.00 | Morton College |
| Arias | Karen | $1,000.00 | Morton College |
| Arias | Karen | $3,000.00 | Morton College |
| Arias | Lizeth | $1,500.00 | Morton College |
| Arias | Lizeth | $1,500.00 | Morton College |
| Arroyo Miguez | Aldo Jaziel | $2,500.00 | Morton College |
| Avalos | Andy | $2,000.00 | University of Illinois Chicago (UIC) |
| Barajas | Emilia | $2,000.00 | University of Illinois at Urbana-Champaign |
| Cardenas | Viana Aaliyah | $1,000.00 | Morton College |
| Cardenas | Viana Aaliyah | $1,500.00 | Morton College |
| Castaneda | Eunise | $6,000.00 | Morton College |
| Coronel | Daisy | $1,500.00 | Morton College |
| Dang | Andy | $1,500.00 | Morton College |
| Dang | Andy | $1,500.00 | University of Illinois Chicago (UIC) |
| Davila | Beatriz Isabell | $1,500.00 | Benidictine University |
| Davila | Beatriz Isabell | $3,000.00 | Benidictine University |
| Flores | Stephanie | $500.00 | Morton College |
| Flores | Stephanie | $1,500.00 | Morton College |
| Garcia | Brendy | $1,000.00 | Morton College |
| Garcia | Brendy | $1,500.00 | Morton College |
| Gobet | Tibo | $1,500.00 | Morton College |
| Guzman | Sabas | $6,000.00 | Morton College |
| Hernandez | Maria | $1,500.00 |   |
| Ledvort | William | $3,000.00 | Concordia University |
| Lyons | Brittany | $1,000.00 | Morton College |
| Mendoza | Samuel | $1,500.00 | Morton College |
| Milano | Anthony | $1,500.00 | Morton College |
| Milano | Joseph | $1,500.00 | Morton College |
| Molina | Lizahirat | $3,000.00 | University of Illinois Chicago (UIC) |
| Olvera | Andre | $1,000.00 | DePaul University |
| Olvera | Andre | $1,500.00 | DePaul University |
| Ortiz | Fatima | $1,000.00 | Morton College |
| Ortiz | Fatima | $300.00 | Morton College |
| Ortiz | Fatima | $1,500.00 | Morton College |
| Ostiguin | Angelica | $2,000.00 | University of Illinois Chicago (UIC) |
| Perez | Griselda | $300.00 | Morton College |
| Perez | Griselda | $500.00 | Morton College |
| Perez | Griselda | $1,500.00 | Morton College |
| Perez | Griselda | $1,500.00 | Morton College |
| Pina | Sandra | $1,500.00 | Morton College |
| Pina | Sandra | $1,000.00 | Morton College |
| Pina | Sandra | $1,000.00 | Morton College |
| Rocha | Vanessa | $1,000.00 | Morton College |
| Rocha | Vanessa | $1,500.00 | Morton College |
| Romero | Maya | $300.00 | Morton College |
| Romero | Maya | $1,500.00 | Morton College |
| Saboutey Tettey | Carmel | $1,000.00 | Roosevelt University |
| Saboutey Tettey | Carmel | $3,000.00 | Roosevelt University |
| Salgado | Areli | $1,000.00 | Morton College |
| Salgado | Areli | $1,500.00 | Morton College |
| Salgado | Keone | $1,000.00 | Morton College |
| Smith | Bailey | $1,500.00 | Morton College |
| Solis | Agustin | $1,500.00 | Morton College |
| Urbina-Perez | Linda | $1,500.00 | Morton College |
| Velazquez | Vivian | $1,500.00 | Morton College |